LISBOA, Portugal : JUSTLX
From May 17th to 20th, 2018, Pepa Curriu participates in the JUSTLX Contemporary Art Fair, in Lisbon, Portugal. This is an emerging contemporary art fair, which you can visit at the Museu da Carris and which is organized by Art Fair, a Spanish company responsible for the succesful JUSTMAD (Madrid), JUSTMADMIA (Miami, USA) and SUMMA (Madrid).
As the organization itself stands out, the fair has a marked international character, fresh and young. A new model of fair adapted to the new demands of an emerging collector.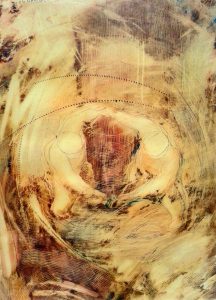 During the month of May, Lisbon turns into the key centre  of European contemporary art, since at the same time the prestigious ARCOlisboa18 fair can be visited in the Portuguese capital, and other numerous events in the field of art and artistic creation in this dynamic and cosmopolitan city that attracts visitors and art lovers from around the world.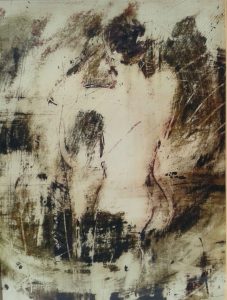 VERO BEACH, Florida: The Plate
Pepa Curriu has just participated in the collaborative exhibition  "THE PLATE"  at Raw Space, Vero Beach, Florida (USA). It's an event created to benefit "Childcare Resources", that took place from november 3rd to december 15th, 2017 . The peculiarity of this painting exhibition is that the works are painted on plates.
As the organisation says: "The plate, that household utensil common to all cultures, has turned into a collectible item present in the best museums in the world. The plate represents availability for service to others and ability to give".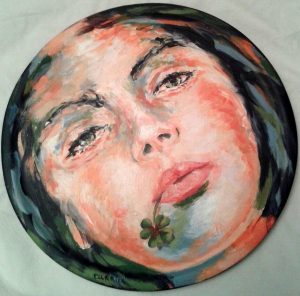 BOSTON : 21st Annual Fine Art Show
Pepa Curriu was selected to exhibit her work, at the 21st Boston International Fine Art Show. This is one of the premier events in the world of art and collecting, which exhibits selected artists and galleries from all continents.
This event took place from the 19th to the 22nd October in the Cyclorama Center for the Arts, a center for the dissemination and artistic creation, which is located in the emblematic Cyclorama building in downtown Boston, a leading city in the cultural and artisitic field.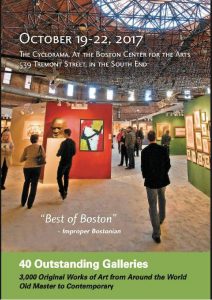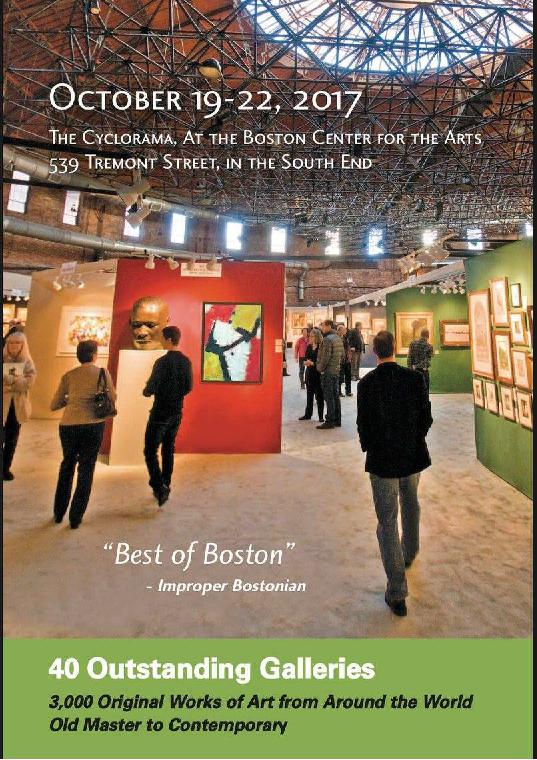 Pepa Curriu has participated in this prestigious event with a sample of the heterogeneity of her work, both in terms of the technique used, the subject, the work and the size. Her reception and critics have been excellent in the first year of participation in this International Art Fair.